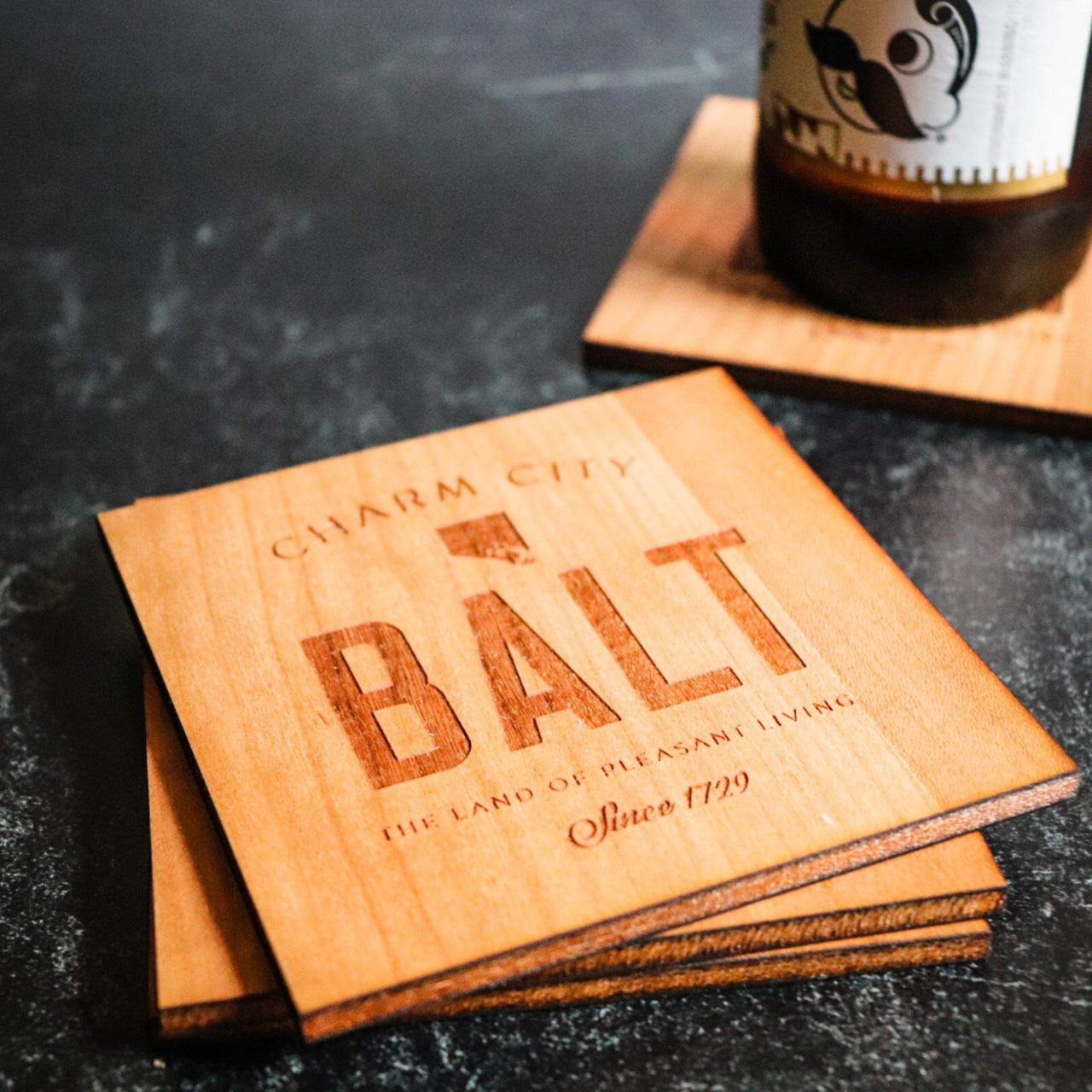 Make your home a little more cozy, hon! 

4"x4" - Set of four coasters
The bottom of each tile has a cork backing to protect furniture. They are sealed for water resistance and can endure heat—however, recommended use is only for hot mugs or bowls, not as a trivet. Wipe with damp rag to clean. Coasters are not dishwasher safe.